Traffic Accident Assistance and Follow-up Service until full recovery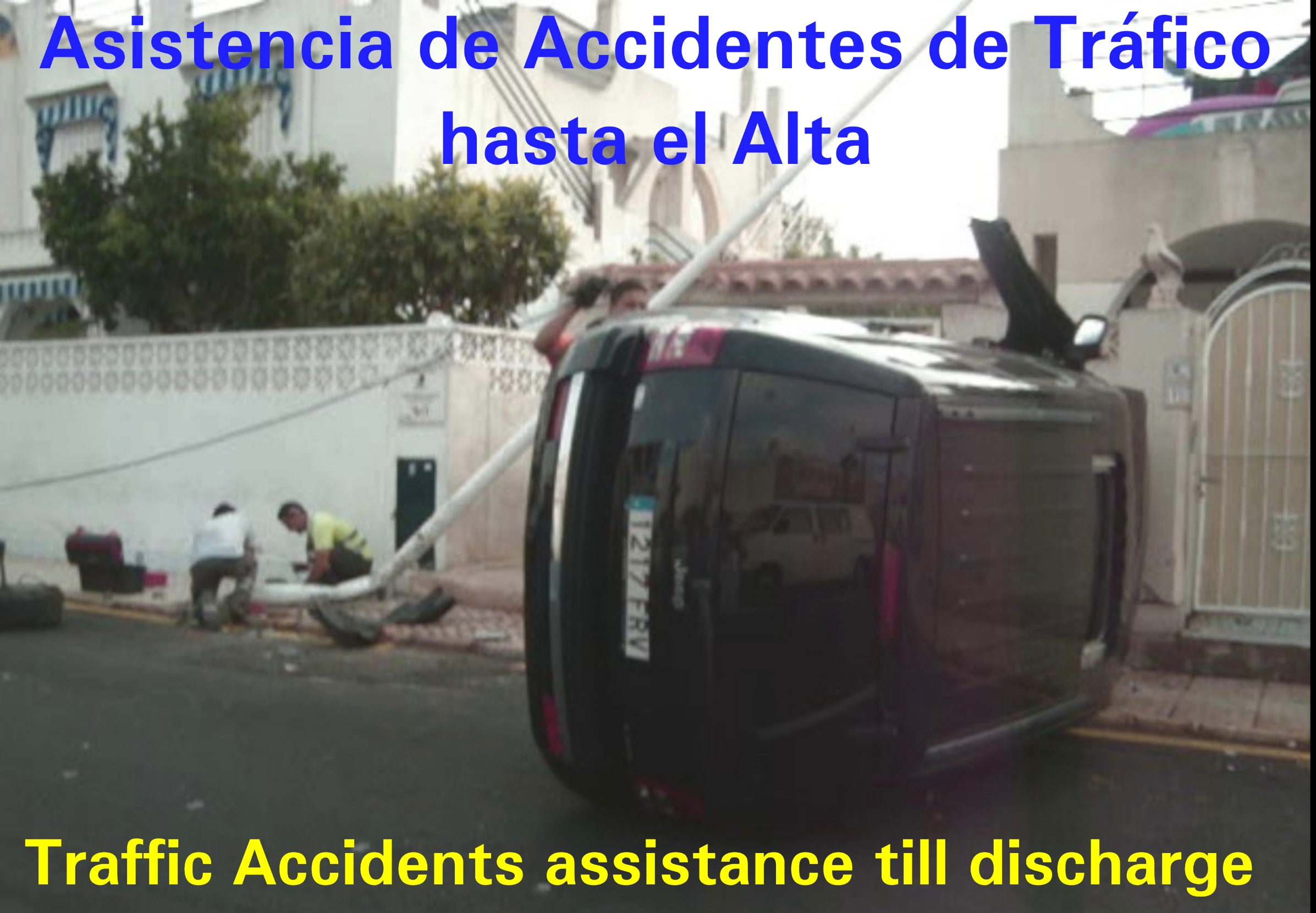 Traffic Accident Assistance and Follow-up Service until full recovery
Traffic Accidents Service (SAT CCT):
If unfortunately, you have suffered a traffic accident, you have already been cared for in emergencies in the hospital discharged, from now on, in Centro Clínico SMART SALUD Torrevieja we offer you the best and most personalized health care through a follow-up throughout the injury period, for your complete rehabilitation and physiotherapy, review consultations with general doctor, traumatologist to avoid subsequent aftermath until you can be discharged.

After a traffic accident you can reach us by several ways:
Because you already knew us and you want your recovery to be directed and supervised by us to get to fruition.
Through your lawyer who recommends our medical services.
Through the insurance company of your vehicle or the other way around.
Finally, through national entities specialized in these situations that work with the accident fund shared by different insurers such as UNESPA (Tirea-CAS), RECAT, Fisiogestion, etc...
How should you act in the event of an accident?
Once the traffic accident has occurred and taken care of in the ER and discharged in the hospital, to prevent and prevent sequelae, contact us by calling us at 966 29 05 07, any morning from 10 to 14:00 h, or write us an e-mail to infocct@smartsalud.es
We will attend to you for free and inform you of your next steps giving you an overview of the whole process that you will follow and that we will take care of.
Centro Clínico SMART SALUD Torrevieja we will be your personal support until you fully recover from the accident suffered.
Osteopathy Magnetotherapy
Chiropractic Electrotherapy
Functional Bandages Thermotherapy
Therapeutic
Joint Mobilizations
Massages
Postural re-education
Stretching

Customized treatments according to pathologies. Approved Rehabilitation and Physiotherapy centre.