Minor Outpatient Surgery (MOS)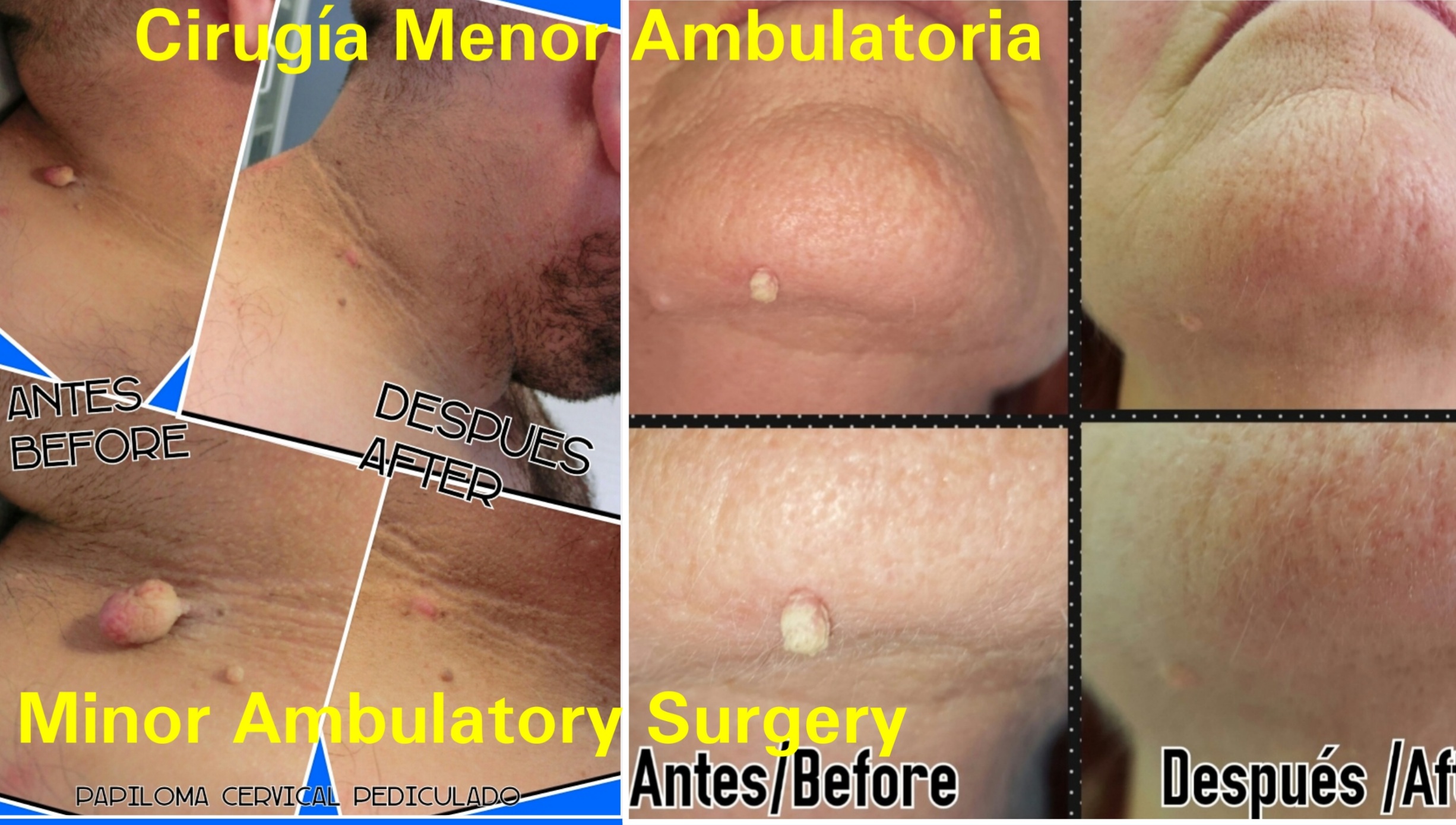 Minor Outpatient Surgery (MOS)
Among the interventions performed by our experienced staff in Outpatient Minor Surgery (CMA) are exeresis-biopsy, punch-biopsy and exeresis or elimination of the most common skin lesions such as warts (flat, seborrheic, pediculated or simple), fibroids, hyperkeratosis, abscesses, lipomas, common or hydatidiccysts
and many other very common dermatological lesions.
Most of these injuries are considered by Social Security to be "aesthetic", which is why they are not treated in health centers or hospitals in the public system. Many colleagues who work in these public centers in the area refer us to their patients to help them eliminate with us injuries that they are not allowed.
The techniques used are conventional surgery (incision/suture), laser surgery and electrobisturi. The intervention is performed under local anesthesia without any pain. Residual marks are not usually left or are almost imperceptible.
One of the attractions are the prices of surgeries that also include the few cures or subsequent revisions. If one wants to get rid of old annoying or unsightly injuries it is possible from 50-60 euros for injury (including possible subsequent cures) with a guarantee of quality and results widely tested for more than 14 years in our center.
Some insurance companies have long covered this useful and practical service with us. Learn. View results (before/after) of this surgery in the 'Gallery' of images of Centro Clínico SMART SALUD Torrevieja